Air Conditioning & Heating Repairs in Northwest Arkansas
---
At NWA Cooling & Heating we take great pride in offering the highest quality service to our customers. Our technicians receive a variety of training throughout the year to make sure you are getting the very best for your money.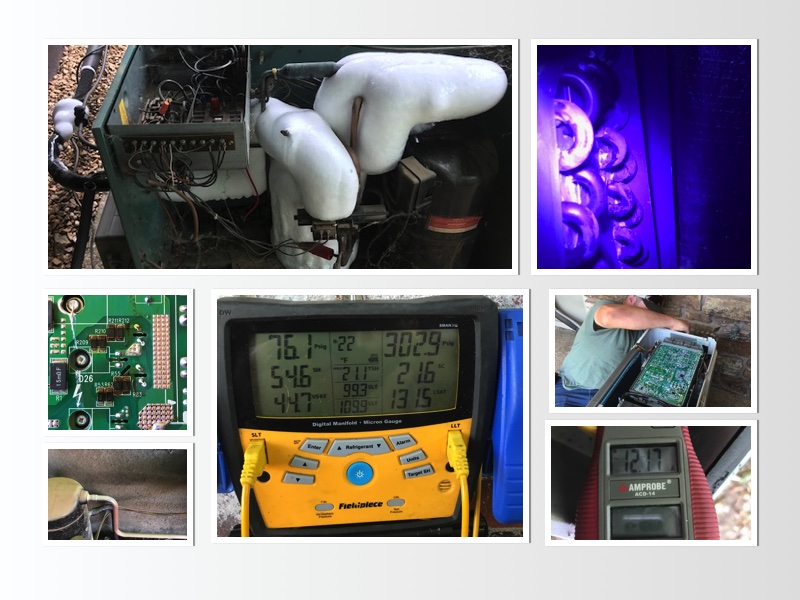 Cooling
Our hot humid summers are hard on your cooling system. If your air conditioner is not working properly, NWA Cooling & Heating can help. We will work quickly to restore your air conditioner to top working condition. Our trucks are stocked with many common parts to help reduce your down time. When parts are not in stock, we locate them quickly and get them here as soon as possible.
Is your air conditioning system running too long?
Has your air conditioner quit cooling?
Does the temperature in your home rise during the day
Have you noticed that the humidity in your home is high?
Is your air conditioner making any unusual sounds?
Are your electric bills higher than normal?
If the answer to any of these questions is yes, call NWA Cooling & Heating today or book online!
Ask about AC Renew. It can help your air conditioner work more efficiently and save you money.
---
Heating
When your residential heating unit isn't providing you with an abundance of comforting warm air, it can be a serious inconvenience. You shouldn't have to go about your day at home or work uncomfortable. Instead of finding alternative ways to keep warm, NWA Cooling & Heating will restore your heating system's performance. Our team is prepared to return your space to the comfortable indoor atmosphere you know it to be.
Is your heating system running too long?
Is your indoor temperature not keeping up with where it is set?
Do you have an unusual smell coming from your vents?
Is your furnace making odd noises?
Are your utility bills higher than normal?
If the answer to any of these questions is yes, call NWA Cooling & Heating today or book online!
---
Duct Cleaning
We provide duct cleaning for residential and light commercial. What makes us different? We actually clean your entire duct system and not just the branches. We clean the branches, trunk, plenums and the blower section of your air handler/furnace.
---
Standby Generator Service
Do you have a standby generator? When was the last time you had it serviced? They have an engine, it just runs on natural gas instead of gasoline. They require annual service that includes things such as changing the oil, filters and spark plugs. Annual service agreements are available.
---
Service Agreements
Keeping your cooling and heating system operating at its fullest potential is critical for the maximum life and lowest operating cost. It's more than just cleaning. We test your system to ensure that it is operating at peak performance. When calibration is necessary, we will inform you of what needs to be done.
---