We take great pride in what our customers have to say.  We work hard to get excellent reviews.
Have we done work for you?  Please leave us a review.  If you feel that you can't leave us at least a 5 Star review, send us an email to let us know what we can do to remedy the issue.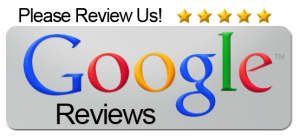 Brooke Parker Edwards
September 15, 2020
Our geothermal heat pump quit working. I called Tom and he came out that afternoon. It turned out to be an easy an inexpensive fix for which I was grateful. I have use NWA Heating and Cooling before and they have been able to diagnose and fix problems that others couldn't or wouldn't. Highly recommended.
Paul Swaim
August 28, 2020
Max McClelland
August 27, 2020
Michael Stubbs
August 24, 2020
Strong recommendation. Quick to respond, great text communication for ETA, very competitive pricing. Very pleased overall easy 5 star rating to give.
Cullen Scott
August 18, 2020
Adriana Romero
July 24, 2020
Tom did an excellent job and was very responsive. I really appreciate their quick response and professionalism. Will use again!
Brady Holzhauer
July 22, 2020
Ashley Holzhauer
July 22, 2020
Katie Chaney
July 21, 2020
Tom went to our house immediately to diagnose the issue with our ac ...he is very knowledgeable and really explains the root cause of the problem. Since there was no issue with our ac system he didn't charge us for checking and diagnosing the issue. Really professional and great customer service, highly recommended!
Lexi G
July 18, 2020
Very helpful and kind, very professional and trustworthy! We had a great experience with NWA Cooling and Heating and will definitely use them again in the future.
Emma Lee
July 15, 2020
I called and Tom came out the same day, was very knowledgeable, and was great to work with! Got me all tuned up for a great price!! I will use him again!
J. M.
June 30, 2020
Tom and Will were great to work with. They responded very quickly and their service fee is less expensive than other companies I priced. However, I was most impressed by their determination to fix my problem. Will came on a Friday at the end of his work day and wasn't able to fix it. Instead of waiting until the following day to return, he came back that night and fixed it! He didn't want us to be without a/c for another night! So considerate!
Christine Miller
June 18, 2020
My HVAC was not working properly, so I called NWA Cooling and Heating. They offered to come out same day to look over the AC unit, but I couldn't get away from work so they came out the following day. My wife was the only person home when the technician arrived. He was respectful of our property and did not make my wife feel uncomfortable. The tech recommended that we call the original HVAC installer to see if they had any info on the unit's warranty. The original installer is covered under the warranty, so I did not have NWA Cooling do any work on the AC unit. If the original installer cannot fix the AC unit properly, I will not hesitate to call NWA Cooling again.
Colton Horn
June 15, 2020
Neal A Carter
June 12, 2020
Carolyn Carpenter
June 10, 2020
I reached out to so many companies to try and get my AC fixed quickly. It was hot and we couldn't wait days. I used the online scheduler and they showed up the next morning (less than a 12 hour turn around).
Jason Robles
June 9, 2020
Nicholas Hahn
June 9, 2020
Really happy with the service we received.
Jim Carpenter
May 29, 2020
Great job throughout the entire process. From responding to my original request for a quote all the way until installed. Had 4 quotes total and not only were they the best priced, but had the best service through them as well. Would highly recommend.
Sean Campbell
May 24, 2020
This review is from our experience with NWA Cooling & Heating on 2020-04-21 with Tom Calhoun (and his coworker, apologies I have forgotten your name). Tom arrived on time and maintained excellent communication from beginning to end. All of our questions were answered with expert knowledge and professionalism. The diagnosis of our air conditioning problem was expedient, thorough, and well explained. We were offered multiple repair options and estimates. Because we are renting at this property, on that day, we chose a repair service from NWA Cooling & Heating that restored our air conditioning until a long-term solution could be implemented. If we could have made the decision to have Tom make the long-term repairs to our unit, we would have; however, our property management went with their preferred service provider. That being said, I cannot imagine having had a better experience, and would definitely recommend NWA Cooling & Heating to anyone. Thank you so much!
Charles Steiger
May 23, 2020
Had a water leak that I thought was a busted valve in my heat pump, Tom came over with his Boy and figured out that I was dumb in the the ways of HVAC, and called me a Plumber at NO COST! Fantastic Service and I HIGHLY HIGHLY RECOMMENDED TOM NWA C&H!
wevie 1978
April 30, 2020
Sunil Jayaratne
April 17, 2020
Tom showed up the same day I called and diagnosed the problem very quickly. He was very friendly and explained everything very well. Highly recommend.
Christopher Friend
April 2, 2020
homer mccombs
April 1, 2020
Very knowledgeable and courteous.
Mike Kelly
March 31, 2020
Got the problem fixed very quickly. Was easy to work with and reasonably priced compared to the larger HVAC companies around town.
William Crapps
March 30, 2020
Had an older unit bite the dust and Tom was out quickly and provided me with different options on repairing versus replacing. He was not pushy one way or the other and we ended up going with replacing the older unit with a new York heat pump package. I called and got a few other quotes and Tom was right in line and had the unit installed the next business day. Couldn't ask for better or more friendly service. Would absolutely use again.
Ben Flake
March 30, 2020
Prompt, professional and a fair price. Can't ask for better service. Thank you Tom
Cory Brelinski
March 27, 2020
Checked with other companies and they all wanted way more to just change out our thermostat. They were there when they said they would be, knew what he was doing and got it all set up and explained it. Will be doing business with them from now on.
Paul Taylor
March 13, 2020
Jules Witte
February 13, 2020
I have been more than pleased with my experience with Tom and NWA cooling and heating. We bought a vacation rental home with a complicated and poorly designed multizone system which was a problem with the previous owners for several years. In the couple of years previously the outside unit and evaporator coil both had been replaced but the system still failed often , short cycled, and was always freezing up. After wasting time and money with 3 other local HVAC companies trying to get this to work, I did some research and found Tom. I called him first to discuss my concerns with this system, he came out and after spending a couple of hours studying the system was able to give me a detailed description of the flaws in the design of the system causing its frequent problems with icing up etc. I bit the bullet and had him redesign the system with some major changes including fewer zones, a multistage unit, wifi thermostats etc. Since then it has been about 8 months, and the system has worked flawlessly. The electric bill for AC and heat has been almost cut in half compared to the similar period last year when things were only sporadically working. I think the knowledge and professionalism of Tom with these more complicated situations makes him stand out over most of the other guys in the area. I have been so pleased that I am now having him redesign a better system for another property I own that has an older and somewhat problematic HVAC system. A real plus is that it is very easy to reach NWA cooling via text or call, and you can expect a reliably quick response.
Chris Martin
January 24, 2020
Amazing first time experience! Tom came out and diagnosed the problem. By the next day he had the part needed and my heating was fixed! Tom is very professional, gave quality service and at a very reasonable price. I would highly recommend this company and will definitely use them again in the future!
Lindsey Berkeley
January 21, 2020
Very friendly and knowledgeable guy. He professionally fixed my heater and it's working great now. I would recommend him to anyone!
Iyad Hassan
December 5, 2019
The gentleman was professional, courteous, and took care of us. We highly recommend NWA Cooling & Heating!!
Kerrie Lenkerd
November 15, 2019
Joshua McCall
November 5, 2019
Tom Calhoun was very professional and installed our unit while providing us with additional information about the maintenance of it.
D Vanderpool
September 28, 2019
Insurance company sent this company to me. It turns out they know exactly what they're doing. Based on the symptoms I gave their technician, he was able to have our unit running optimal in less than an hour. Highly recommended!!!
David Hickman
August 22, 2019
Excellent first experience with NWA Cooling and Heating. Next day service. They took care of my AC problems quickly. Prices are very fair. I will be using NWA Cooling and Heating for all my HVAC needs.
John Evans
August 21, 2019
Did a great job.
Suresh SSB
August 15, 2019
It was 92 degrees, we came home from vacation and our ac was out. I called two repairmen. Tom came the next day, diagnosed it and had it fixed before the other repairmen could even come by and look at it! Honest, fast and dependable.
Shannon Resor
July 31, 2019
NWA found and fixed the problem quickly, efficiently and effectively. When others had missed the true problem.
Jan Jones
July 23, 2019
Very quick response time, friendly and answered all my questions before and after service was completed. Highly recommend NWA Cooling & Heating
Tai R
July 19, 2019
Called and was able to make an appointment next day while the other companies I called couldn't make it out for another 3 days or more! There was not a major issue with my AC but he found and fixed the problem very quickly. Will be using them again if anything else happens
Shelby Hendricks
July 16, 2019