We take great pride in what our customers have to say.  We work hard to get excellent reviews.
Have we done work for you?  Please leave us a review.  If you feel that you can't leave us at least a 5 Star review, send us an email to let us know what we can do to remedy the issue.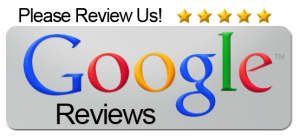 kathy brady
January 17, 2022
Mike Cunningham
January 12, 2022
Did a great job installing my new furnace in a couple of hours
Tim Davis
January 11, 2022
NWA Cooling and Heating kept me informed about the status of my claim. They had to work with American Home Shield, which was a slow process. I would recommend NWA cooling and Heating to anyone that wants to get the job done correctly.
Melpha Speak
December 28, 2021
Would highly recommend NWA Cooling & Heating. Specifically want to recognize our technician, Kyle. He was on-time, professional, thorough, answered any of my questions and did great work. Great job and great customer experience!
Amber Hollinger
December 22, 2021
Very helpful and courteous. I highly recommend and will use them in the future.
Debbie Young
December 18, 2021
Katlyn Owens
December 17, 2021
jason coyle
December 16, 2021
janie parish
December 15, 2021
Very professional and fast all problems addressed and taken care of!
Phil Morgan
December 13, 2021
Annette McKeen
November 24, 2021
Gabbard Family Gabbard
November 23, 2021
Robert Ellis
November 23, 2021
The rapair man was very professional and helped us with our Home Warranty approval. He was very honest and always on time. I highly recommend this company!!!!!
Rena Fox
October 15, 2021
Very prompt and knowledgeable! Highly recommend this company!!! Felt at ease knowing their expertise. NO hardcore upselling like others in this industry!
susan martin
October 12, 2021
Dealing with the home warranty can ge difficult, especially when expensive parts need to be replaced. They got it done in a day.
Gary Zernich
October 6, 2021
Jerry Davenport
October 6, 2021
Lynn Hartman
September 25, 2021
Camille Harpole
September 23, 2021
Fantastic customer service! Very knowledgeable and fixed the problem on the first trip.
Bryan Atkinson
September 22, 2021
Dana Arrieta
September 21, 2021
Linda Brown
September 21, 2021
Jason Huhman
September 12, 2021
I called several places around the area and never received a call back. I called one time to NWA and Tom answered. Two hours later, Tom showed up and quickly fixed the problem. I highly recommend using this company for all your HVAC needs in the NWA area. They are reliable, professional, and most importantly, trustworthy and responsive.
Justin Ramirez
September 8, 2021
Tiffany Taylor
September 4, 2021
Very knowledgeable and highly professional. I strongly recommend anyone to use this company.
Kevin Randall
August 31, 2021
Tom and his team were contracted out by my home warranty company after a previous company decided not to complete their job. They did an amazing job stepping in and working with the warranty company and getting all the necessary steps done that were required. Tom is very knowledgeable in this field and takes the time to explain, in understandable terms, the how and the why. Kyle & associate braved the heat even further when their repair job was complete to put in my new attic ladder that the previous company broke and ensured the a/c was blowing cold air before they left the property (unlike said previous company) - I am so thankful to have my a/c blowing cold again and will be recommending Tom and his team to anyone that will listen and will utilize them for all future needs!
Morgan
August 23, 2021
Courtney Throop
August 20, 2021
Tammy York
August 19, 2021
Jessica Nasby
August 18, 2021
Have used NWA Cooling & Heating on multiple occasions and found Tom, Will and Kyle to be exceptionally knowledgeable, professional and highly responsive. We will certainly consider them for future service.
Jason Miles
August 4, 2021
Replaced my entire system and could not be more please with the price, service, and quality of work! Highly recommend using them for any of your cooling and heating needs.
Piper perkins
July 23, 2021
I highly recommend Will from NWA Heating and Cooling. When a different company tried to scam us, they were able to fix what the first company broke on our air conditioner. They did it faster, cheaper, with better quality and excellent customer service.
Sarah Peacey
July 17, 2021
Fast and easy!
Chris Tener
July 13, 2021
andrew albers
June 30, 2021
Jared Justus
June 29, 2021
Extremely responsive, timely, and professional. The staff is very knowledgeable and quick to get work done, with competitive pricing and high-quality HVAC systems. We ended up having our entire HVAC replaced and it only took half a day. If you need a local HVAC specialist that looks out for your best interest, NWA H&C are the people to call!
Dylan Siemens
June 29, 2021
Very helpful and friendly. Thank you.
Marina Fimbres
June 26, 2021
Brooka McCubbin
June 26, 2021
Jennifer Perez
June 17, 2021
Great job. Professional. Took the time to answer all questions. Will use again!
Kristy Burton, LPC
June 17, 2021
They were able to come out sooner than expected. Will addressed the issue and fixed right away, easily explaining what the problem was. Very friendly and professional.
Stacie Bennett
June 16, 2021
I called and Tom came out the same day, was very knowledgeable, and was great to work with! Got me all tuned up for a great price!! I will use him again! I called again, and Tom & Will came out. This is the second time now! Same day service. Due to the fact I was in their system and they JUST happened to be driving by my house when I called. Other wise they are a week out with their level of customer service they give! It's hot out there folks! They set a time up and within a couple hours they were at my house and fix my problem in less than 20 minutes. I will continue to use them.
J. M.
June 16, 2021
Tracey Renfrow
June 16, 2021
Quick and efficient and nice guys too!
Kimberly Parker
June 14, 2021
Danielle Schaum
June 12, 2021