We take great pride in what our customers have to say.  We work hard to get excellent reviews.
Have we done work for you?  Please leave us a review.  If you feel that you can't leave us at least a 5 Star review, send us an email to let us know what we can do to remedy the issue.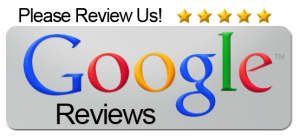 Great job throughout the entire process. From responding to my original request for a quote all the way until installed. Had 4 quotes total and not only were they the best priced, but had the best service through them as well. Would highly recommend.
sean campbell
May 24, 2020
This review is from our experience with NWA Cooling & Heating on 2020-04-21 with Tom Calhoun (and his coworker, apologies I have forgotten your name). Tom arrived on time and maintained excellent communication from beginning to end. All of our questions were answered with expert knowledge and professionalism. The diagnosis of our air conditioning problem was expedient, thorough, and well explained. We were offered multiple repair options and estimates. Because we are renting at this property, on that day, we chose a repair service from NWA Cooling & Heating that restored our air conditioning until a long-term solution could be implemented. If we could have made the decision to have Tom make the long-term repairs to our unit, we would have; however, our property management went with their preferred service provider. That being said, I cannot imagine having had a better experience, and would definitely recommend NWA Cooling & Heating to anyone. Thank you so much!
Charles Steiger
May 23, 2020
Had a water leak that I thought was a busted valve in my heat pump, Tom came over with his Boy and figured out that I was dumb in the the ways of HVAC, and called me a Plumber at NO COST! Fantastic Service and I HIGHLY HIGHLY RECOMMENDED TOM NWA C&H!
wevie 1978
April 30, 2020
Sunil Jayaratne
April 17, 2020
Tom showed up the same day I called and diagnosed the problem very quickly. He was very friendly and explained everything very well. Highly recommend.
Christopher Friend
April 2, 2020
homer mccombs
April 1, 2020
Very knowledgeable and courteous.
Mike Kelly
March 31, 2020
Got the problem fixed very quickly. Was easy to work with and reasonably priced compared to the larger HVAC companies around town.
William Crapps
March 30, 2020
Had an older unit bite the dust and Tom was out quickly and provided me with different options on repairing versus replacing. He was not pushy one way or the other and we ended up going with replacing the older unit with a new York heat pump package. I called and got a few other quotes and Tom was right in line and had the unit installed the next business day. Couldn't ask for better or more friendly service. Would absolutely use again.
Ben Flake
March 30, 2020
Prompt, professional and a fair price. Can't ask for better service. Thank you Tom
Cory Brelinski
March 27, 2020
Checked with other companies and they all wanted way more to just change out our thermostat. They were there when they said they would be, knew what he was doing and got it all set up and explained it. Will be doing business with them from now on.
Paul Taylor
March 13, 2020
Jules Witte
February 13, 2020
I have been more than pleased with my experience with Tom and NWA cooling and heating. We bought a vacation rental home with a complicated and poorly designed multizone system which was a problem with the previous owners for several years. In the couple of years previously the outside unit and evaporator coil both had been replaced but the system still failed often , short cycled, and was always freezing up. After wasting time and money with 3 other local HVAC companies trying to get this to work, I did some research and found Tom. I called him first to discuss my concerns with this system, he came out and after spending a couple of hours studying the system was able to give me a detailed description of the flaws in the design of the system causing its frequent problems with icing up etc. I bit the bullet and had him redesign the system with some major changes including fewer zones, a multistage unit, wifi thermostats etc. Since then it has been about 8 months, and the system has worked flawlessly. The electric bill for AC and heat has been almost cut in half compared to the similar period last year when things were only sporadically working. I think the knowledge and professionalism of Tom with these more complicated situations makes him stand out over most of the other guys in the area. I have been so pleased that I am now having him redesign a better system for another property I own that has an older and somewhat problematic HVAC system. A real plus is that it is very easy to reach NWA cooling via text or call, and you can expect a reliably quick response.
Chris Martin
January 24, 2020
Amazing first time experience! Tom came out and diagnosed the problem. By the next day he had the part needed and my heating was fixed! Tom is very professional, gave quality service and at a very reasonable price. I would highly recommend this company and will definitely use them again in the future!
Lindsey Berkeley
January 21, 2020
Very friendly and knowledgeable guy. He professionally fixed my heater and it's working great now. I would recommend him to anyone!
Iyad Hassan
December 5, 2019
The gentleman was professional, courteous, and took care of us. We highly recommend NWA Cooling & Heating!!
Kerrie Lenkerd
November 15, 2019
Joshua McCall
November 5, 2019
Tom Calhoun was very professional and installed our unit while providing us with additional information about the maintenance of it.
D Vanderpool
September 28, 2019
Insurance company sent this company to me. It turns out they know exactly what they're doing. Based on the symptoms I gave their technician, he was able to have our unit running optimal in less than an hour. Highly recommended!!!
David Hickman
August 22, 2019
Excellent first experience with NWA Cooling and Heating. Next day service. They took care of my AC problems quickly. Prices are very fair. I will be using NWA Cooling and Heating for all my HVAC needs.
John Evans
August 21, 2019
Did a great job.
Suresh SSB
August 15, 2019
It was 92 degrees, we came home from vacation and our ac was out. I called two repairmen. Tom came the next day, diagnosed it and had it fixed before the other repairmen could even come by and look at it! Honest, fast and dependable.
Shannon Resor
July 31, 2019
NWA found and fixed the problem quickly, efficiently and effectively. When others had missed the true problem.
Jan Jones
July 23, 2019
Very quick response time, friendly and answered all my questions before and after service was completed. Highly recommend NWA Cooling & Heating
Tai R
July 19, 2019
Called and was able to make an appointment next day while the other companies I called couldn't make it out for another 3 days or more! There was not a major issue with my AC but he found and fixed the problem very quickly. Will be using them again if anything else happens
Shelby Hendricks
July 16, 2019
I had a lot of unease about having our sluggish A/C unit looked at. Luckily, Tom was there to save the day. He answered any questions or concerns I had and he was thorough in his search for a resolution. I will definitely be using him again and would recommend him to any of my friends.
Evan McHone
July 9, 2019
Tom was great, he got our a/c fixed right away, I recommend NWA Cooling and Heating for your services.
A Name
July 8, 2019
Excellent service! Fixed my furnace in January and fixed a clogged drain today. Great customer service and accurate quotes!
Amanda Comer
July 8, 2019
Maggie Hopkins
June 21, 2019
Tom was very pleasant and helpful. He informed me when he was in route and when to expect him. He's even helping me with air filters. I give high recommendations!!
Christina Stimmel
June 10, 2019
Tom was responsive to my call for service. He notified me in advance when I could expect him to arrive. He showed up and did the job completely and professionally, without overselling and scare tactics to pad his service call. If you need someone to service your AC system the "old fashioned" honest way, give him a call. Not fancy, just straight up.
Terry Lee
June 3, 2019
We had the unfortunate issue of no air coming through even though our fan was running. #hotalluia 🥵 We called NWA and they came out next day to check everything out (no charge - #awesome), found the issue was our board wasn't properly opening and closing our dampers. Long story short, they ordered the part and went above and beyond to fix everything (including but not limited to de-icing a huge chunk of frozen pipes). #cool 😱
Lauren Sanders
May 29, 2019
Mary Pohlmann
May 25, 2019
Finally, an honest and reasonable HVAC guy!! Love the way he communicates all through the process. Fair and reasonable rates.
Dan Arbors
May 25, 2019
Answered the phone, service the day I called, fast friendly and reasonable would definitely recommend
denise scott
May 22, 2019
Eduardo Mariscotti
May 17, 2019
Timely, professional, and reasonable priced! Will be my go-to HVAC man from now on!
Jordan Travis
May 9, 2019
Super fast service!
Kim Flanery Coats
May 8, 2019
I appreciate Tom coming out next day! AC fixed.
Todd Swanton
May 8, 2019
NWA cooling and heating was great communicating about the service that needed to be completed. They were very professional and knowledge about all components that I inquired about. I will use them in the future for all of our HVAC needs. They even processed our waranty with the waranty company faster and better than anyone had previous with our waranty company. Thank you NWA heating and cooling
JASON EDWARDS
May 2, 2019
Responds quickly and does excellent work. I will call again next time I need service.
Tim Allen
May 1, 2019
Amazing fast friendly service with honest pricing. I would highly recommended to anyone.
Kari Harvey
April 27, 2019
Kaylie Sweet
April 10, 2019
Good service and Tom was very knowledgeable. Were able to get a complete replacement installed within a day and a half.
DJ Yadon
April 3, 2019
Randy Mckinney
February 5, 2019
You must get a bid with these people before signing on with anyone else. Tom is professional and stands behind his word! All questions are answered timely. He will work with you to get you the system you need and takes pride in his work. My sister used him for her house because he was recommended by our handyman!
Anh Thu Dang
January 5, 2019
Great communication. Solid work. Reasonable pricing. What I like to call a triple threat. Can't beat that.
Nick Coleman
December 15, 2018
These guys were awesome! They went above and beyond when a routine repair got a little more complicated! Thank you Tom! They also came back a few months later after our heat went out (the original installers fault, not their fault). They helped me get the most possible cost covered by warranty and were great once again!
Jordan Huckeba
December 15, 2018
Thank you so much for your prompt service, fixing my furnace quickly and getting me out of the cold, Tony is highly recommended to all my friends
Kimberly Scott
November 20, 2018
Heat went out overnight in 30 deg weather. He had to get a part for it, but even with that my heat was back on and running within a couple hours. Happy with how quick the work was done.
Dirk C
November 14, 2018
Excellent work on installing my Mini-Split unit in my garage. He was very professional and honest, I would recommend NWA Cooling & Heating to my close friends & Family.
Ken Ramsey
October 27, 2018
I've used this company twice— once for my house and once for my boyfriend's place. They were incredible both times. I highly recommend!
Brooke Felt
October 26, 2018
Great work! Very punctual! Would definitely recommend.
Kelli Dougan
October 11, 2018
I am glad I went with my coworkers recommendation and contacted NWA Heating and Cooling. I like the online booking system and had someone out here the next morning. They diagnosed the problem and got my evaporator coil replaced. There was some rain involved and Tom was a trooper getting it done the day it was promised. I almost feel like they need to use the post office motto, neither rain, sleet, snow etc... They got the job done!!!
Sergio Saucedo
October 11, 2018
NWA Heating&Cooling checked my system and told me the thermostat was the problem.At the usual setting it was not cooling like it should.They installed a new thermostat and is operating as it should.Thank you Tom.
lw mitchell
September 8, 2018
LeAnne Tice
September 8, 2018
Fast,fair and friendly
Glen Nardoni
August 28, 2018
Tom let me set up a repair while I was out of town for work, I had no way of paying him while I was gone, but he trusted me to pay him through a credit card link on the road. He was very friendly and insisted on fixing our problem to help lower our bill immediately, even when I wasn't in town. His prices and services were beyond reasonable. I will definitely be using him in the future.
Regan Oaks
July 26, 2018
NWA Cooling & Heating replaced my residential central heat and air system this summer and I'm very happy with the results. The service was great, no doubt, but I'm very pleased with the price, given the name brand and high efficiency of the unit installed. Many thanks to the guys here!
S R
July 21, 2018